AT World Meeting 2022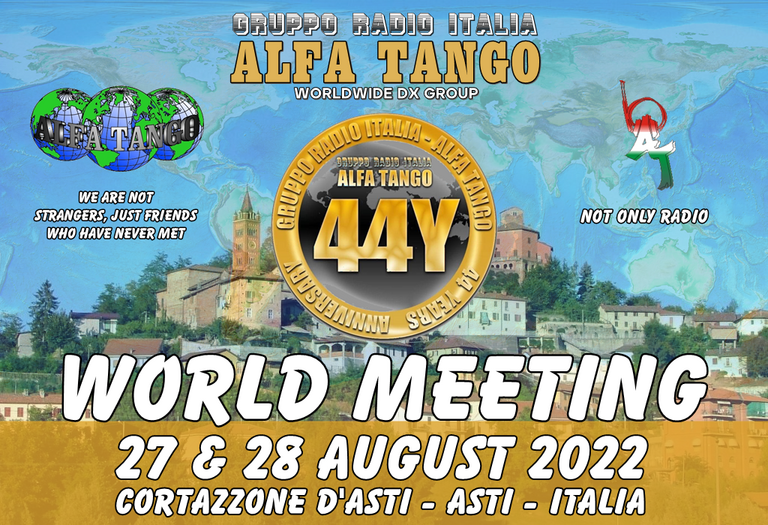 Finally after two years of forced blockade due to the COVID-19 pandemic, this year if all goes well, it is our intention to organize the WORLD AT MEETING on 27 and 28 August...
Agriturismo la Luna Nera
Via Cascinetta, 25, 14010 Cortazzone AT
We have already booked a Meeting Location 20 minutes from the Asti Ovest motorway exit.
We provide you with this information so that you can plan ahead.
We will organize an ON LINE reservation system for dinner and lunch. (We will keep you updated - next info)
Saturday 27 August at 20:00 - Dinner. (After dinner bar and music by the pool)
Sunday 28 August at 10:30 - Opening and Awards ceremony
Sunday 28 August at 12:30 - Aperitif
Sunday 28 August 13:00 - Lunch
Here are some B&B in the area:
https://la-bianchina-bed-breakfast.business.site
https://www.briccodeiciliegi.com
https://www.lacaramellinaasti.it
http://www.cascinabambi.asti.it
http://www.lacascinadeivecchisapori.it
B&B Raggio di Sole - Via per Viale, 5 - 14010 Cortazzone AT • 0141 995202
We hope many of you will come!